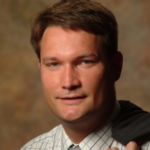 Sigurd Slotsager
COO, partner, Deloitte Copenhagen
"Vores fremtidige vækst vil komme via professionelle netværk. Network Academy har lært os at forstå og dyrke det store potentiale i professionel networking. Foreløbig har 150 Deloitte- medarbejdere gennemført Network Academy's kursus. Vi har fået en fælles forståelse for hvad relationer kan gøre – plus teknikker og værktøjer til at skabe vækst."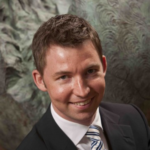 Christian Engelsen
Formand, Institut for Selskabsledelse
"Network Academy leverer de værktøjer der sætter en moderne topleder i stand til at udvikle sit netværk strategisk. Hos Institut for Selskabsledelse er der kun plads til undervisning på højeste faglige niveau og netop derfor har vi valgt Network Academy som samarbejdspartner."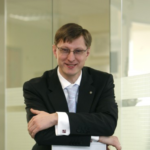 Jaunius Pusvaskis
Director General, Baltic Management Institute, Vilnius, Lithuania
"We offer International Executive MBA and Executive Education programmes, providing the highest level of training for a very demanding target group of top- executives from Lithuania, Latvia and Estonia. We are working with Network Academy on Executive Education, in-company training programs and have had the pleasure of presenting Mark Patterson as a guest lecturer at Baltic Management Institute in Vilnius, at Vytautas Magnus University in Kaunas and LCC University in Klaipeda. Network Academy have received very high evaluations from the Baltic business community."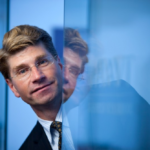 Professor Jonathan Black-Branch
Academic Dean, AVT Business School
"Networking is an important skill for business people. We focus on strategic networking as a part of our CBA and MBA programs from the start. Mark Patterson / Network Academy accelerate network activity among participants and unleash the potential of their business networking skills. Mark Patterson receives exceptional feedback from participants, and makes networking an important part of the CBA and MBA programs."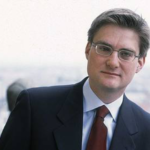 Søren Pind
Tidligere Justitsminiter
"Network Academy's program er guld værd for alle der vil skabe resultater! Uanset om det er i politik eller erhvervslivet. Selv efter adskillige år som politiker, har programmet givet mig inspiration, ny viden og effektive redskaber til udvikle de afgørende professionelle netværksrelationer, der er nødvendige for at kunne slå effektivt igennem."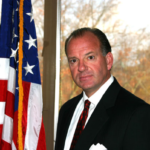 Ambassador James P. Cain U.S. Ambassador to Denmark (2005-2009)
Embassy of the United States of America, Copenhagen
"Network Academy is a tremendous resource for establishing valuable cultural and commercial relations. Having witnessed first-hand their techniques, I encourage all modern diplomats to adopt Network Academy's methods and philosophy."